Stool Pigeon is the latest game of Sharks Lagoon and it's another great collaboration between Shark and Jimmy-John. So that's why you will see the improved graphics and the same main characters as in Narco – the beautiful cops Amanda and Samantha.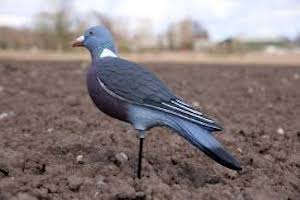 Stool Pigeon is a quick memory based card game. The goal is to lower the value of your hand or get rid of your hand entirely. Players start the game knowing 2 of their 4 cards. Players take turns drawing 1 card and either swapping it with one in their hand,or if it is an action card, playing it and using its ability. Action cards let you peek at unknown cards, switch cards with your opponents. As we mentioned earlier, Stool Pigeon is the latest game on their website, and it's collaboration with Jimmy-John, hence the different graphics and the two main characters Samantha and Amanda. Thanks to our readers, we finally managed to discover the secret word and you can find it here: Stool Pigeon Hint Word.
This time they are on a mission to catch the bad guys (Freddy and Aldo), and they also have to go past Eugene the actor, who plays the role of the dead gangsta – Rocco Malone. The game has 3 parts and luckily you don't need any password or codes to play them. So you can play directly the second part if you want, but it's definitely better to play all 3 of them in the right order.
Thanks to our readers, we finally managed to discover the secret word and you can find it here: Stool Pigeon Hint Word.
There's no point in describing all the scenes of the game, because most of them are really simple and intuitive. We will present just the most difficult ones, but in case you get stuck anywhere, just comment below and we'll give you the solution.
The first part of the game begins with a lot of dialogue and a quick naughty scene where you will get to meet two of the girls that are working for Freddy and Aldo. There's nothing difficult here and you won't get stuck. Then you get to meet the most beautiful of them all, the one who is in charge of the female staff – Mylene.
She invites "Rocco" to her office, and here is the first difficult scene of the game, the one where you need to make the right choice otherwise you will lose the game. She puts a chemical substance in his champagne and if you drink it, you will end up losing the game. So DO NOT click on the glass of champagne that she is offering you! What you need to do is click on the bottle of whisky in the lower left side of the screen.
After doing this you will get to enjoy a wonderful scene with the beautiful Mylene, and also see the two cops (Amanda and Samantha) playing with each other. Then they go to get hired at the company of Rocco and they go through a really nice interview with Mylene. Again, things are not difficult and it's really fun to do these scenes. Just click on multiple places until you see that "target" cursor disappearing. Then you know that's the right place to click again, or click and drag. And that's about all for the first part of Sharks Lagoon Stool Pigeon. You can read the walkthrough for Part 2 at this link.
noun
Also called

stool·ie

[

stoo

-lee],

/ˈstu li/,

stooly

.

Slang

.
a person employed or acting as a decoy or informer, especially for the police.
QUIZZES
Stool Pigeons Charlotte
BECOME A BOOK PRO WITH THIS ESSENTIAL LITERARY TERMS QUIZ!
Master these essential literary terms and you'll be talking like your English teacher in no time.
A protagonist is the main character of a story, or the lead. Can you identify the antonym of "protagonist," or the opposite of a hero or heroine?
Origin of
stool pigeon
Dictionary.com UnabridgedBased on the Random House Unabridged Dictionary, © Random House, Inc. 2020
Words related to stool pigeon
agent provocateur, betrayer, blabbermouth, decoy, fink, informant, informer, plant, rat, sneak, snitch, source, spy, squealer, tattletale, turncoat, weasel, double-crosser, stoolie, tattler
Example sentences from the Web for stool pigeon
But remember, if he's a stoolie, you're the bird that's going to get it.
British Dictionary definitions for
stool pigeon
noun
an informer for the police; nark
Collins English Dictionary - Complete & Unabridged 2012 Digital Edition © William Collins Sons & Co. Ltd. 1979, 1986 © HarperCollins Publishers 1998, 2000, 2003, 2005, 2006, 2007, 2009, 2012
Cultural definitions for
stool pigeon
An informer, especially for the police: "Lefty figured out that Mugsy was the stool pigeon when he saw him talking to the warden."
Stool Pigeon Game
The New Dictionary of Cultural Literacy, Third Edition Copyright © 2005 by Houghton Mifflin Harcourt Publishing Company. Published by Houghton Mifflin Harcourt Publishing Company. All rights reserved.
Idioms and Phrases with
stool pigeon
A decoy or informer, especially a police spy. For example, Watch out for Doug; I'm sure he's a stool pigeon for the supervisor. This term alludes to a bird tied to a stool or similar perch in order to attract other birds, which will then be shot. However, one writer believes that stool is a variant for stale or stall, both nouns used for a decoy bird before 1500 or so. [c. 1820]
Stool Pigeon Bird
The American Heritage® Idioms Dictionary Copyright © 2002, 2001, 1995 by Houghton Mifflin Harcourt Publishing Company. Published by Houghton Mifflin Harcourt Publishing Company.