If you're sick of playing the GamePigeon game on your iPhone, the following guide should teach you how to delete GamePigeon on an iPhone running iOS 13/12/11. It walks you through the steps to get rid of the game completely on your iPhone. Read on to find out how.
"All of the tricks that were online to delete game pigeon didn't work for me so on the newest IOS I am trying to delete but I don't know how". Delete GamePigeon from an iPhone Despite following all the steps for how to delete GamePigeon on an iPhone running iOS 13/12/11 or any other version for that matter, the users aren't able to.
iPhone Data Deleting Tips
Delete Media Files
Delete Personal Files
Fix iPhone Data Deleting Problems
Social games have often been in trend and so, with the release of iOS 10, Apple announced that the iOS users would be able to play games with their social circle including friends right in the iMessage app on your iPhone. This gave birth to many games that only worked in the iMessage app and GamePigeon was one of those games. Those who finished the game complain they are unable to delete the GamePigeon game from their iPhone.
They say:
"All of the tricks that were online to delete game pigeon didn't work for me so on the newest IOS I am trying to delete but I don't know how".
Despite following all the steps for how to delete GamePigeon on an iPhone running iOS 13/12/11 or any other version for that matter, the users aren't able to completely uninstall the game on their iPhones. If you're one of those users, the following guide should teach you how to uninstall GamePigeon on an iPhone.
The following procedure should work on most iPhones including iPhone 11/11 Pro (Max), iPhone XS/XS Max, iPhone XR, iPhone X, iPhone 8, iPhone 7, iPhone 6, iPhone 5, and so on. How to delete game pigeon on iPhone? Let's figure it out.
Delete GamePigeon on an iPhone running iOS 13/12/11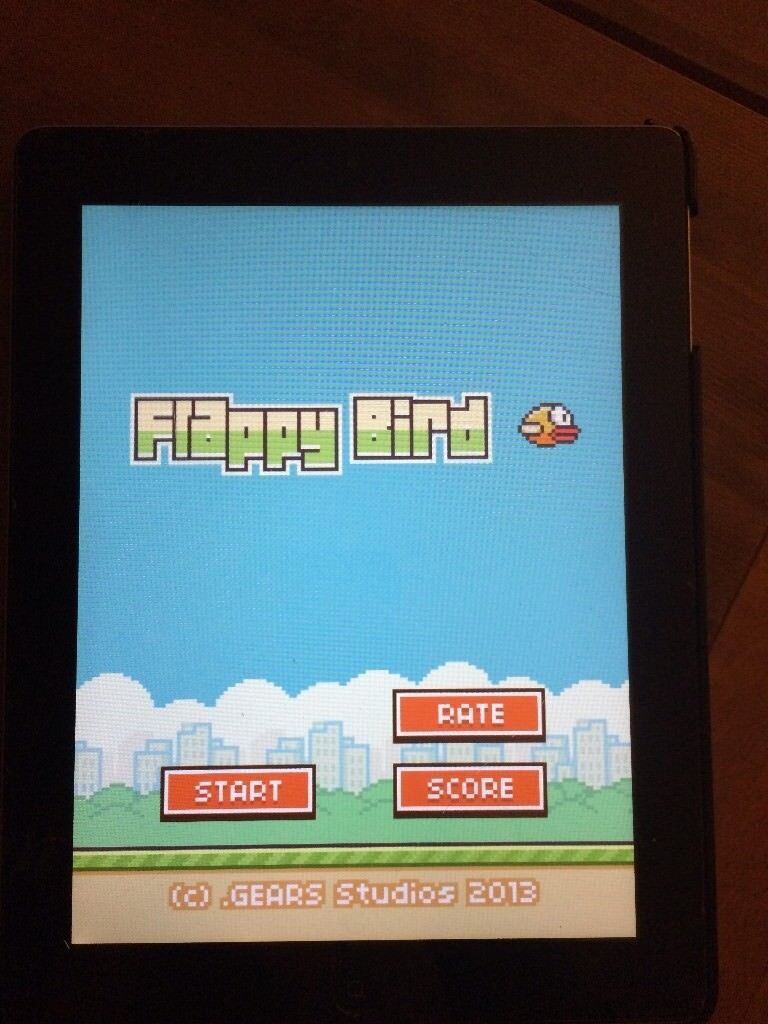 Now that you have finished the game and would not want to play it any further in the iMessage app on your iPhone, let's see how you can uninstall the GamePigeon game on your iPhone.
Step 1: Launch the iMessage app from the springboard on your iPhone. Locate the conversation where you were playing the game in the app and tap on it. Then, tap on the Edit button given at the top-right corner of your phone's screen.
Step 2: Choose GamePigeon on the following screen and click on the plus sign to add the game to your favorites.
Step 3: Swipe left on the game to remove it from the favorites and then swipe left on it again to delete the game from your iPhone.
The game should now be uninstalled on your iPhone. You have successfully gotten rid of the sticky game on your iPhone and you may add new games to the app if you wish.
Tips for When You Delete an iMessage App/Game on Your iPhone
On your iPhone, the iMessage app has its own App Store where you can find apps and games that are built specifically to work in the iMessage app on your device. You can find, install, and uninstall these apps and games by opening the iMessage app and accessing the iMessage App Store.
If you cannot find the GamePigeon game in the iMessage app, you may need to tap on the More button so that all of the apps that work in the iMessage app are shown. Then, you can find the game and uninstall it on your device.
In case you wish to get the deleted GamePigeon game ever back on your iPhone, you can do so by launching the iMessage App Store and downloading the game again to your device. It will then be back and ready to be played with your friends in the app.
Conclusion
If you are having issues getting rid of the GamePigeon game on your iPhone, the above guide should teach you how to delete GamePigeon game on an iPhone using the proper way so the game never shows up again on your device.
Product-related questions? Contact Our Support Team to Get Quick Solution >
Chess is an ancient strategy game that has evolved over the years and gained tremendous popularity online. Therefore, it has attracted many people to practice and develop their skills on the go via mobile applications. While many apps are available, it can be challenging to find the one that gives you the right balance of features and experience. Fortunately, we're here to help you out, like a knight in shining armor (pun intended).
We tested out over ten of the most popular iOS chess apps to see which ones truly deliver what they promise. Whether you're a beginner or expert at this board game, keep reading to discover the best chess apps for iPhone and iPad.
Our Criteria for Selecting the Best Chess Apps for iOS
An app is best reviewed through extensive usage and testing. And that's precisely what we did with a dozen popular chess apps designed for iPhone and iPad. We played countless matches (we're not telling how many we won :D) to get a thorough understanding of each application.
Here's what we based our decisions on:
User Interface
Game Modes and Options
The Overall Experience
Several apps have features that let you learn and build your skillset, making Chess more than just a game. Developers certainly gain brownie points when they create something that's both educational and entertaining at once!
Well, we've made all the right moves to filter it down to five that are worth your while if you're serious about learning, playing, or improving your game.
Best Apps to Learn and Practice Chess on iPhone & iPad
1. Chess Play and Learn
Let's start with the app that stands out as the top chess game on iPhone and iPad. It boasts a clean and intuitive user interface along with a range of options for chess lovers of skill level. When you open the chess app, there are seven options available, namely:
Play Computer
Play Online
Puzzles
Vision Trainer
Video
Daily Puzzle
Articles
Once you get into any one of these sections, there is an extended menu with more options. For instance, you can access forums to discuss everything about Chess, from game analysis to tips for beginners and beyond. It's a great space to deepen your knowledge and sharpen your skills.
Whether you play against the computer or online, there is a play-by-play review of your games, which critiques your moves and tells you what you could have done better. This helps you gain an understanding of technique and strategy.
I particularly found the solo Chess mode interesting. It gives you a series of tasks to capture a piece with every move until one remains on the board. It starts with just two pieces on the board and then gets steadily tricky until ten pieces are on the board. This both challenges and trains your mind to come up with winning strategies.
Further, you can even customize the theme to match your color and style preferences. Plus, there are tons of articles and news to keep you updated with what's happening in the world of Chess.
However, do note that you need to create an account to use this app's full functionality, such as the Puzzles feature, which gives you over 65,000 Chess-board problems to have a crack at. Overall, it's an incredibly detail-oriented app that will offer a rewarding Chess experience for newbies and pros alike. It's also available on Apple Watch.
Price: Free (Gold Membership starts at $4.99)
2. Learn Chess with Dr. Wolf
Best Games For Ipad 2
Here's an app for anyone who wants to learn the game of Chess from scratch or improve their game to the next level. It's got an interactive chatbot-style interface that makes you feel like you're taking private coaching lessons. The first three coaching sessions are free, after which you can opt to subscribe.
With each move you make, Dr. Wolf explains what he is doing, and it's designed to make you improve your game. There are also twenty-five in-depth lessons that explain various chess concepts and offer ample opportunities for guided practice.
What I especially loved is how Dr. Wolf sounds friendly, inspiring, gentle, and sometimes witty too! It creates an engaging gameplay experience that keeps you returning for more. He gradually introduces new concepts, and you earn points when you use a new skill in-game.
Further, you can even opt for specific lessons on various aspects of Chess such as what to do in the opening, how to attack with different power pieces, how to defend hanging pieces, etc.
It also keeps track of your stats and achievements to gain insights into how you're progressing over time. It's one of the best chess apps to advance your skills and learn the nitty-gritty of the game.
Price: Free (Monthly Coaching starts at $4.99)
3. Chess Universe Play and Learn
The cute and colorful theme of this iOS chess game makes it stand apart from the rest. You can play free online games with live players, undertake chess quests, unlock cute characters, emojis, chess boards, and sets.
Challenge yourself against seven AI levels, solve puzzles, and learn about the winning moves from some legendary players like Bobby Fischer & Garry Kasparov. There's also an in-game chat feature to connect with opponents and add a fun element to the gameplay.
For practice, you can choose to play versus the AI or play versus a friend. And when you're ready, you can go for the more challenging games with timers of 30 seconds, 1 minute, 3 minutes, 5 minutes, 10, or 15 minutes per move.
Besides, there's a match history section that enables you to revisit any online match you just played. And you can know about your past mistakes with the easy to use analysis feature.
One of the coolest aspects of the interface is that you can have fun customizing your look with unique avatars. However, one drawback is the frequency of the ads that appear in this app. But rewards and bonus points still make it tolerable and worth checking out!
Price: Free (In-app purchases)
4. Real Chess 3D
This one's in horizontal mode. On the opening screen, you have the option to begin a new game or to customize the look of it according to your preferences. You can choose from a few different options for the board, the pieces, the borders, and the table.
You can play against the computer or another player on the same device. In the two-player mode, the perspective changes after each move so that you and your partner can play your moves. Further, it saves your progress so you can continue a game from where you left it.
Its distinguishing feature is the 3D view, which is hard to come by in other apps. You can use your fingers to move and rotate the board for custom views. This gives it a more realistic feel and is especially suited to play on a larger screen like an iPad.
The best part is the soothing music, which promotes concentration and compliments the polished user interface.
Price: Free ($3.99 to remove ads)
5. Chess
If you're looking for a no-frills straightforward chess app, here's an excellent option for you. It's got a pleasing brown wood-like color scheme and intuitive options. When you open this app, you'll have the option to choose between one player or two-player modes, then select a difficulty level, and get started.
The game has a real feel and sound to it. So, you can feel each piece as you move it, almost like it has a marble feel with a felt bottom. It's straightforward to play and convenient on a mobile device. There's also an option to undo moves.
Although it's pretty basic and simplistic, it gets the job done. It automatically saves your progress so you can get back to a game where you left it. The graphics and sound effects are on-point, and you have the option to configure player names and track scores.
There are not many features to try out, but if your goal is to play Chess, this is perfect. However, there is no way to change the default brown and beige color scheme, and at times, ads detract from the experience. But do bear in mind that it's completely free to use, which makes it worth it.
Price: Free
Checkmate!
So, there you have it, our roundup of the top five chess apps for your iPhone and iPad. Just like the Queen, you have plenty of choices about which way to go. Your move!
Don't forget to share your thoughts with us in the comments below. You might also like to read about the best puzzle games for your iPhone.
Read More:
I have been writing about tech for over 10 years now. I am passionate about helping people solve their tech problems with easy and practical solutions. At iGeeksBlog, I write and edit how-to guides and accessory reviews for all things Apple. My work has previously appeared in Live IT and Woman's Era magazines. When not working, I love reading and traveling.
https://www.igeeksblog.com/author/mehak/

Using 'Rebuild' Feature of Database Utility in Mac Entourage

https://www.igeeksblog.com/author/mehak/

https://www.igeeksblog.com/author/mehak/

https://www.igeeksblog.com/author/mehak/